Keep 2017 health coverage information current
Published on April 20, 2017
If you're enrolled in a 2017 health insurance plan, here's what you need to know to get the full benefit of your health coverage and keep it up-to-date: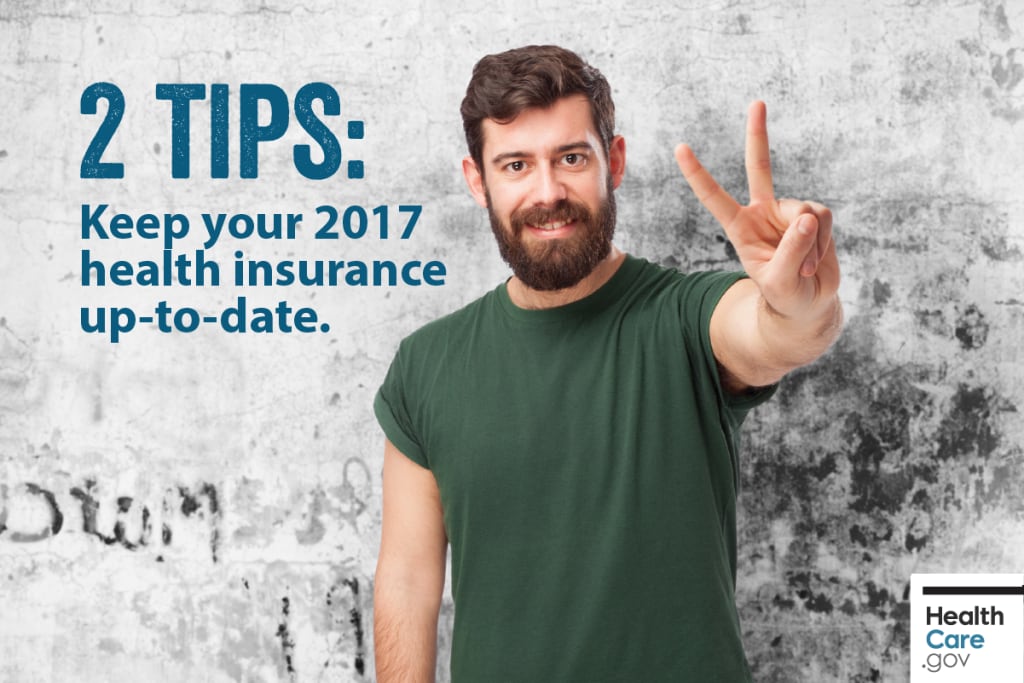 Activate your coverage & pay your first month's premium 
You must pay your first ®. Your coverage won't start until the insurance company gets your payment.
Insurance companies handle payments differently. Follow your insurer's instructions about how and when to make your payment.
Learn more about paying your premium to complete your enrollment.
Update your income & household information if it changes
Report any life changes — like changes in income, household size, or residence, or other coverage offers — as soon as they happen.
These changes may affect your insurance coverage or savings and your taxes next year.