Key 2020 Marketplace enrollment dates & deadlines
Published on September 19, 2019
Open Enrollment for 2020 Marketplace coverage is less than 2 months away! Make sure you don't miss the deadline by adding these important dates to your calendar: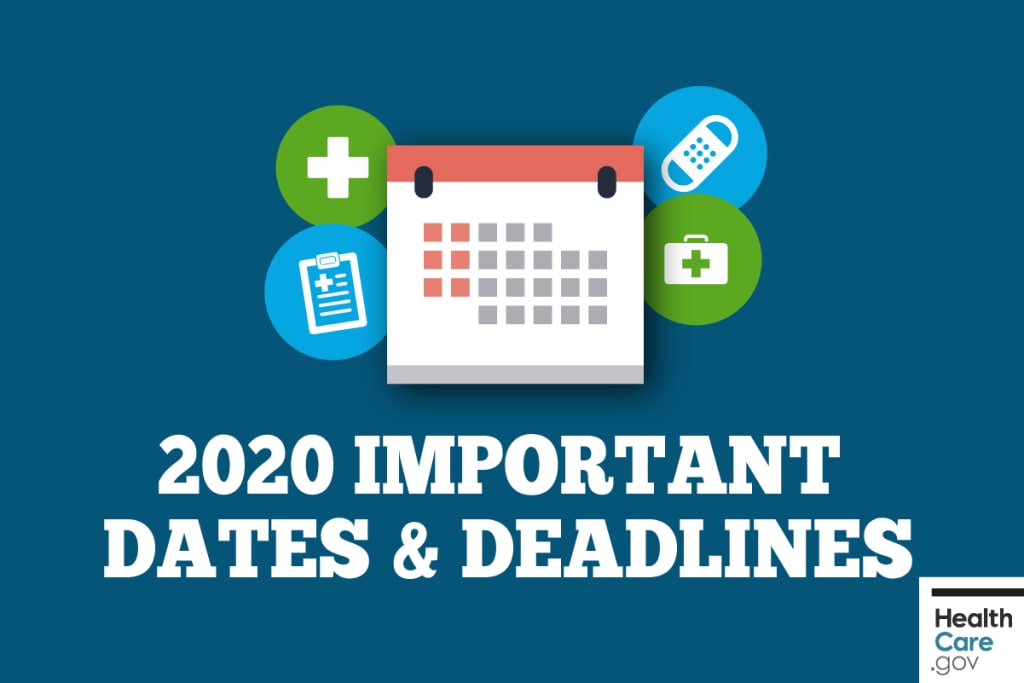 2020 important dates & deadlines
2020 Open Enrollment starts Friday, November 1, 2019.
The last day to sign up for 2020 coverage is Sunday, December 15, 2019.
Coverage for people who sign up during Open Enrollment starts January 1, 2020.
Note: All 2019 Marketplace plans end December 31, 2019, no matter when you enrolled.
Need coverage for the rest of 2019?