3 Tips: Marketplace insurance & 2016 taxes
Published on January 20, 2017
As you prepare to file your 2016 federal taxes, it's important to know that reporting information about your health coverage is part of the tax filing process. If you had Marketplace health insurance in 2016, check out these 3 quick tax tips: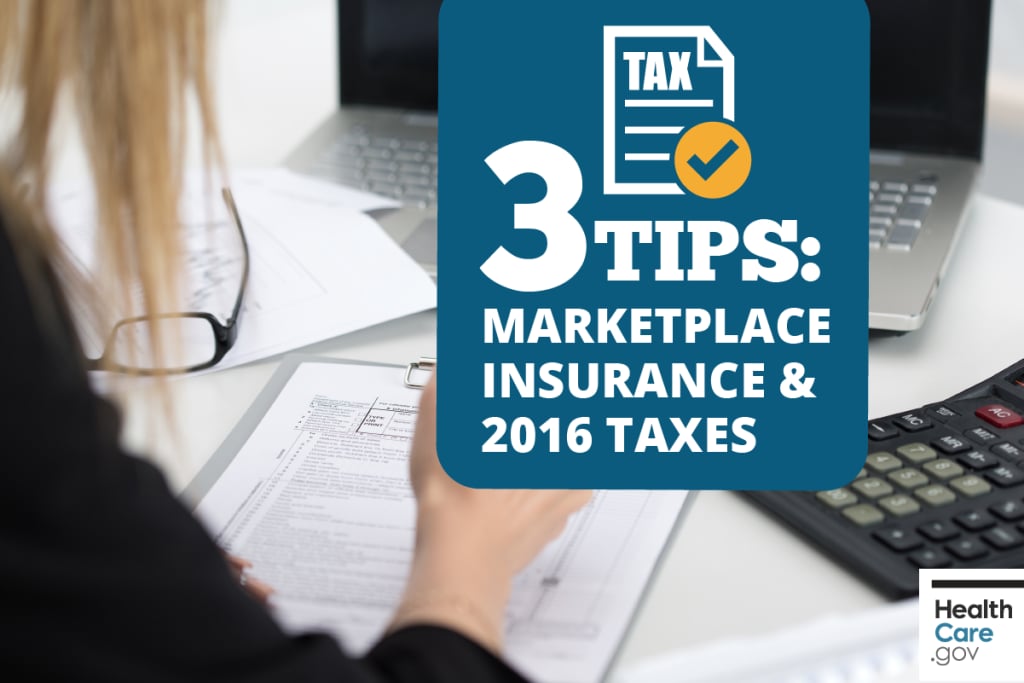 Form 1095-A and "reconciling"
Look for Form 1095-A in the mail. If anyone in your household had a Marketplace plan in 2016, we'll mail you Form 1095-A, Health Insurance Marketplace® Statement by early February. Check the information, and if everything is accurate, store it in a safe place with your other health insurance and tax forms. You'll use it when you file your taxes. If you have an online Marketplace account, it may be there too.
Before you file, make sure your 1095-A is accurate. If it's not, contact the Marketplace Call Center. Check things like your coverage, household, and premium information. If the form has errors, you can get a new one. If you file with the outdated form, you may need to file an amended tax return using your corrected 1095-A.
Be sure to "reconcile." If you had a Marketplace plan and used Learn more about "reconciling" — and see a chart showing you how to use both forms to do it.
Get step-by-step instructions & tax forms