Auto-enrollment isn't your best option: Update and compare by December 15
Published on November 16, 2017
If you had Marketplace health insurance in 2017, you can renew, change or update your plan for next year until December 15, 2017. That's about a month away. After this date, you can enroll or change plans only if you qualify for a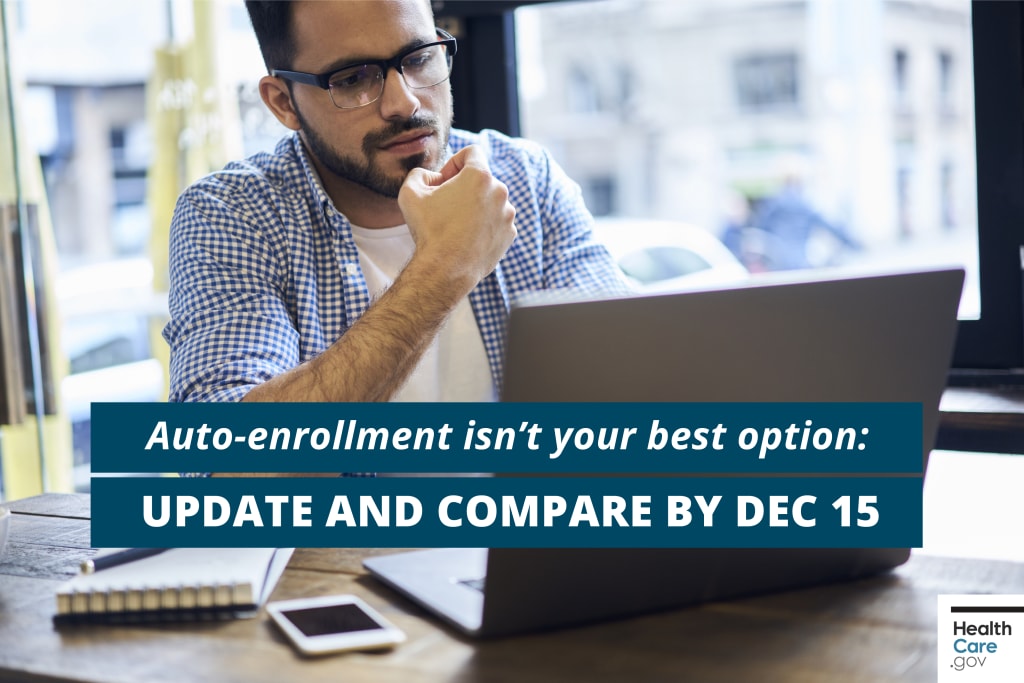 Update & compare, even if you want to keep the same plan for 2018
Even if you want to keep your same plan for 2018, make sure you it's your best option —
log in
and update your information by
December 15, 2017
:
New plans may be available this year.
Costs and coverage could change in your current plan.
If you don't update your application, your financial assistance may be incorrect. You could pay too much for your monthly premium or use more advance payments of the premium tax credit than you qualify for.
Ready to update your application for 2018?
Log in and select your 2018 application. It'll be pre-filled with your 2017 information, so you only need to update what's changing.
Update any expected income and household changes for 2018.
Continue with your 2018 enrollment.