3 ways to get information for 2017 health insurance coverage
Published on September 15, 2016
With 2017 Open Enrollment starting November 1, now is a great time to sign up for reminders and updates from the Health Insurance Marketplace® about 2017 coverage.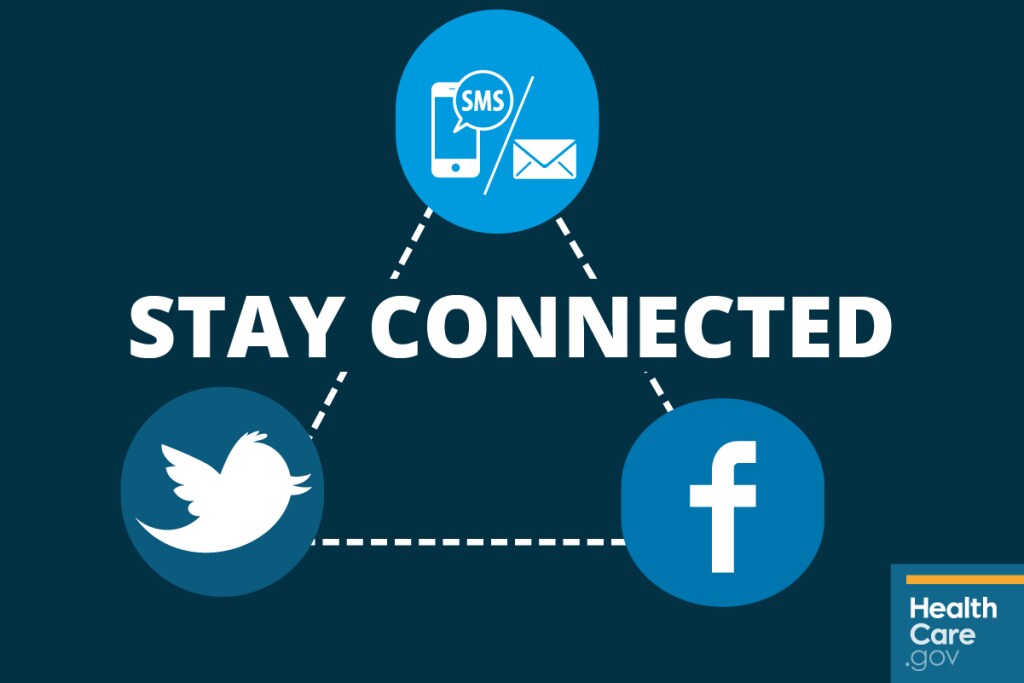 It's easy — just enter some quick information to get reminders, and follow us on social media. After you're signed up, we'll tell you about upcoming changes, deadlines, and new features. Plus, we'll let you know as soon as the health plans and prices for 2017 are available to preview.
Here are 3 simple ways to stay connected and get health insurance information:
Follow us on Twitter.
Like us on Facebook.