Important: Time is running out for 2018 health coverage
Published on November 30, 2017
Your last chance to enroll in or change Marketplace health insurance plans for 2018 is December 15, 2017. That's just over 2 weeks away. This is the last and only deadline for 2018 coverage.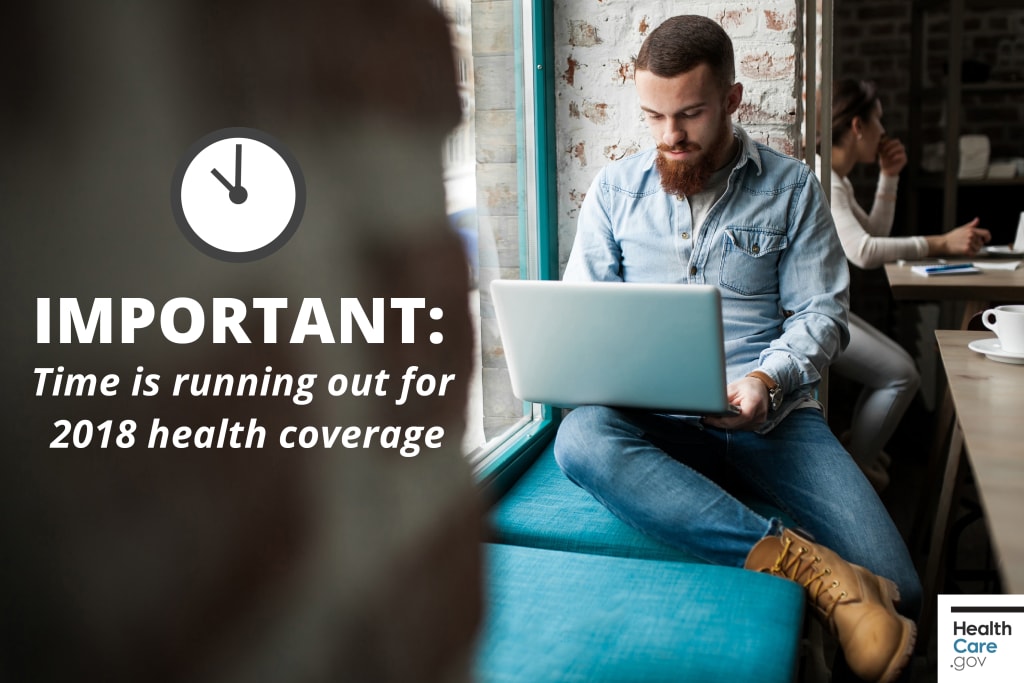 Act now & don't miss the health insurance deadline
First time using HealthCare.gov? Create an account now.
Have 2017 Marketplace insurance? Log in now to update your application and compare plans for 2018.
Get help completing your application