Mark 2018 Open Enrollment dates & deadlines on your calendar
Published on October 26, 2017
Open Enrollment for 2018 health coverage is less than 1 week away! Mark these key dates on your calendar so you don't miss the deadline to enroll. The Open Enrollment Period is shorter than in past years, so it's important to be ready.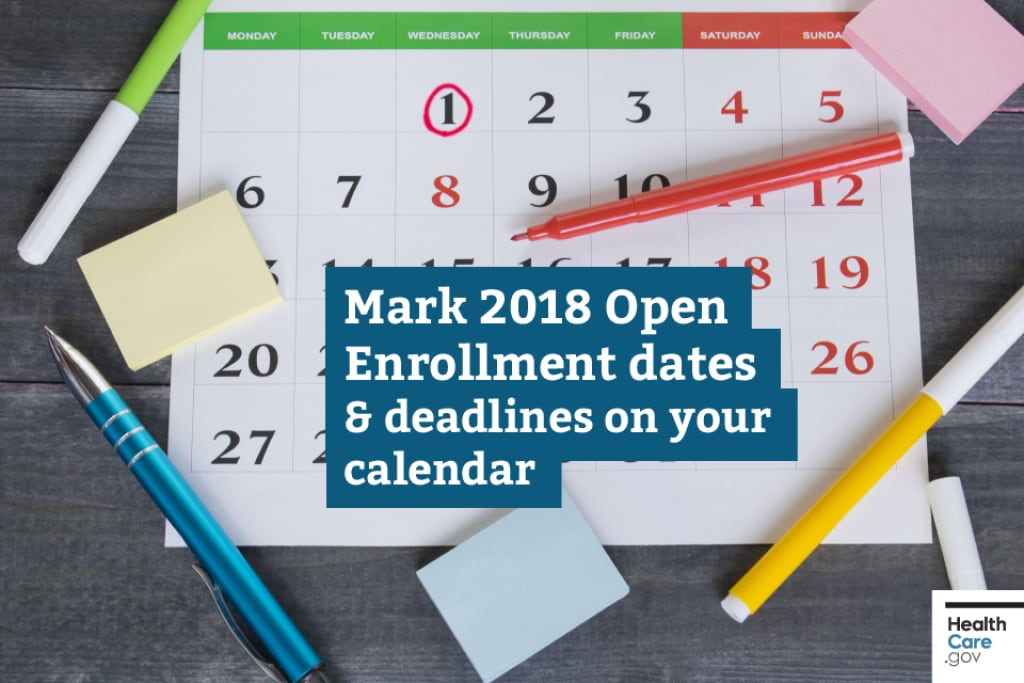 Get deadline reminders
Sign up for email or text updates and reminders. Visit the
HealthCare.gov homepage
, enter your email address under "Get important news & updates," and click "Sign up."