3 Tips: Knowing where to go for medical care
Published on March 22, 2018
You can get health care in many different places, but it's best to get routine care from a primary care doctor. Visiting your primary care doctor usually costs much less than visiting the emergency room, and you'll spend less time waiting. Check out these 3 tips to know where to go for medical care: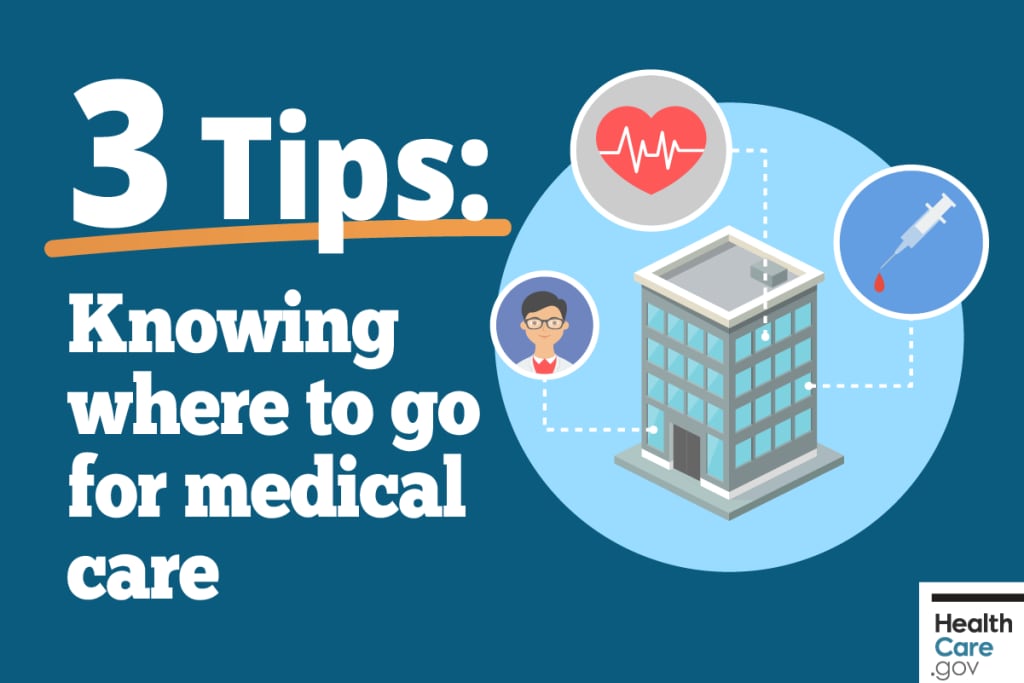 Where to go based on the care you need
For routine care, visit a primary care doctor: They'll work with you to make sure you get the right
Before getting care, know you're covered: Call the office before you visit to make sure they see patients with your coverage. Not all doctors and hospitals take all insurance plans or types of coverage. Learn about finding a doctor in your plan.
In an emergency or life-threatening situation, call 9-1-1: In an emergency, get care from the closest hospital that can help you. They'll treat you even if you don't have any insurance.