May 18, 2017
Move recently? Get a 2017 health plan through a Special Enrollment Period
If you or your family are moving soon (or you moved in the past 60 days), you may qualify for a Special Enrollment Period to enroll in health coverage. This means you may be able to enroll in Marketplace health insurance that covers you for the rest of 2017, even though Open Enrollment is over.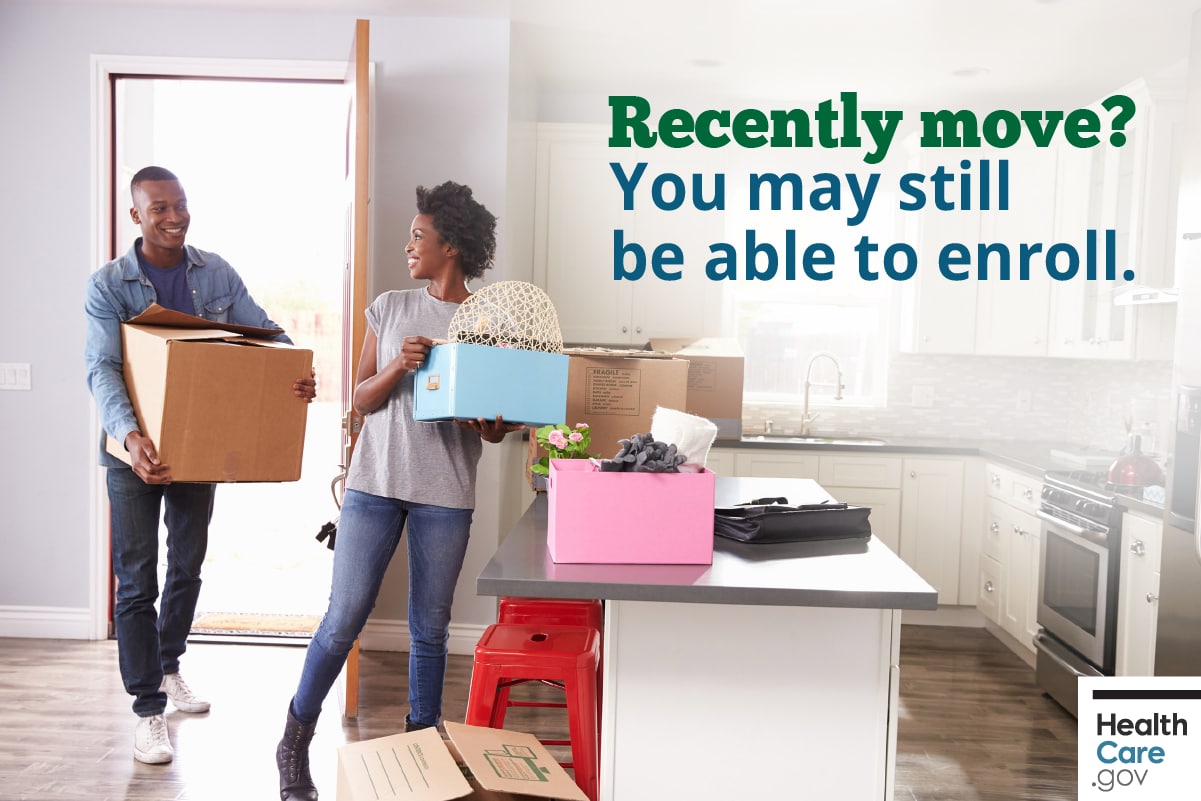 What kinds of moves qualify?
Moving to a new home in a new ZIP code or county
Moving to the U.S. from a foreign country or U.S. territory
A student moving to or from the place they attend school
A seasonal worker moving to or from the place they live and work
Moving to or from a shelter or other transitional housing
Moving only for medical treatment or staying somewhere for vacation doesn't count.
Apply through a Special Enrollment Period
To apply for Marketplace coverage for the rest of 2017 through a Special Enrollment Period, create an account or log into an existing one. When you apply, you may be asked to submit documents to confirm your move.
Note: Moving isn't the only life event that qualifies you to enroll in a plan outside the Open Enrollment Period. You may also be eligible if you've had other life changes—like getting married, having or adopting a baby, or losing coverage you had from a job. Answer a few questions to see if you qualify.