Take action: Flu season is almost here
Published on September 22, 2016
Flu season can start as early as October, so it's important to be proactive and get the flu shot to protect yourself and your family from this potentially serious disease.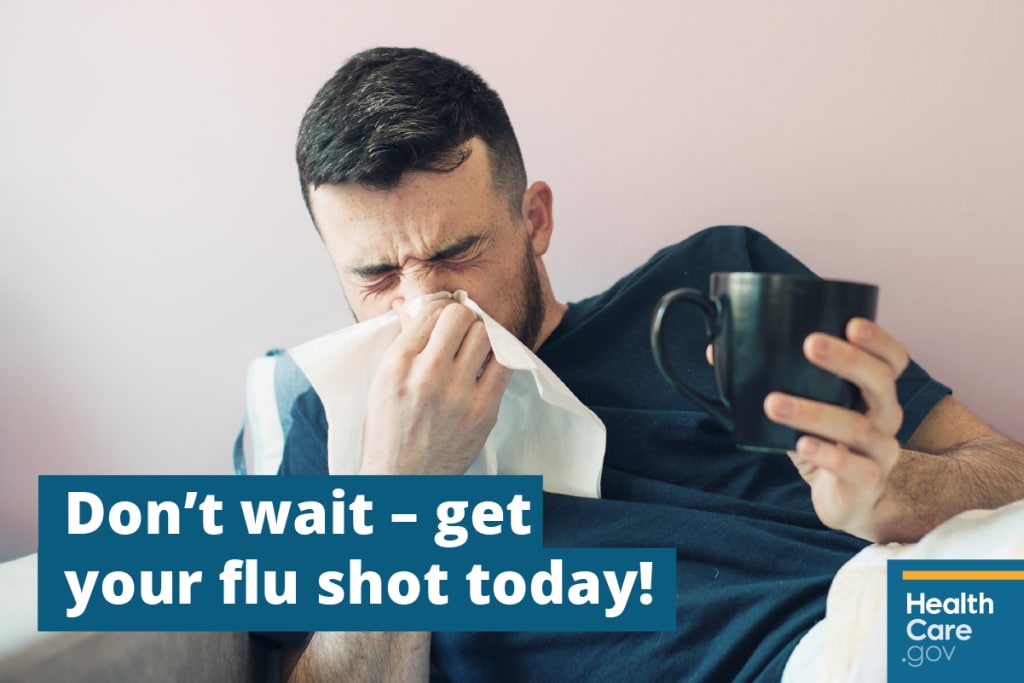 The CDC encourages mostly everyone 6 months and older to get the flu vaccine each year. Here are 3 reasons why you shouldn't put it off:
It's free. If you have a Marketplace health insurance plan, you can get the flu shot for free from a doctor or other provider in your plan's network.
It's easy. You can get a flu shot at many convenient locations, like pharmacies and some grocery stores.
You'll protect yourself and others. With a flu shot, you can reduce your chance of getting sick and spreading the flu to others.
Other advantages of Marketplace insurance
Flu shots aren't the only preventive benefit covered by Marketplace plans. They also cover a set of
preventive health care services
— including some screenings, check-ups, patient counseling, and wellness services. These are all free when delivered by a network provider, so be sure to take advantage of them!