Don't miss the Dec 15 deadline for Jan 1 coverage!
Published on December 9, 2016
Time is running out! You only have until December 15, 2016 to sign up for or update your current Marketplace health insurance plan, so it'll take effect January 1, 2017.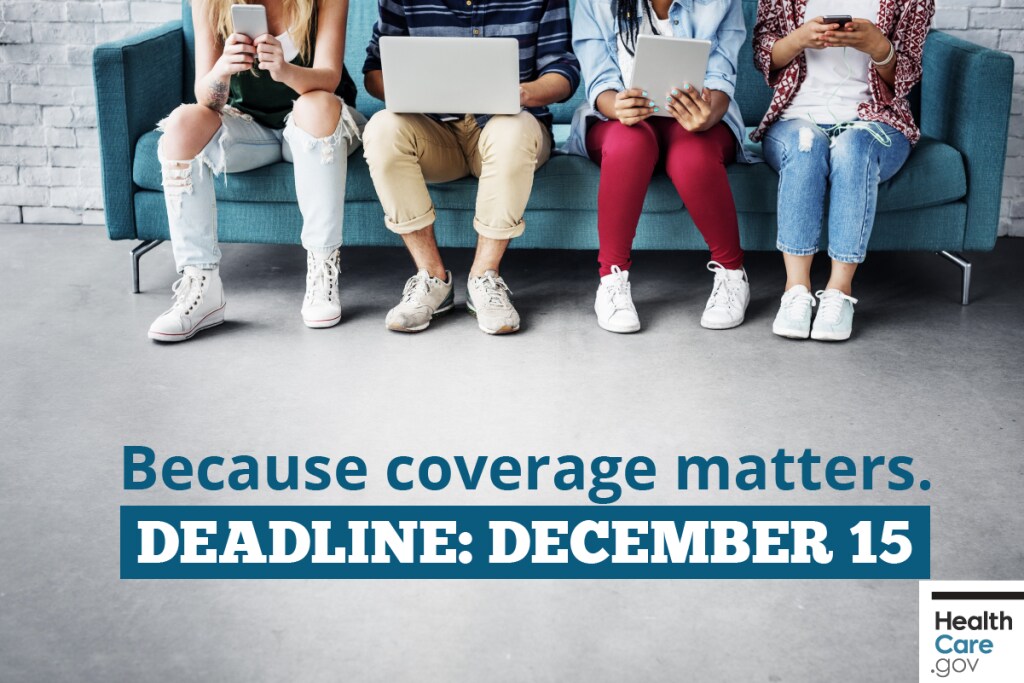 3 reasons to sign up now
Don't miss a day of being covered. Enrolling by December 15 means you won't have a break in health insurance between 2016 and 2017.
Plans may cost less than you think. About 85% of Marketplace consumers qualify for tax credits to help with costs. Are you one of them?
Shopping and comparing will help you find your best option if you have a 2016 Marketplace plan. If you don't act by December 15, the Marketplace will try to enroll you for January 1 based on information from your 2016 application, to make sure you don't have a gap in coverage. But the only way to make sure you get the right amount of savings and find the best plan for you is to update your expected 2017 income and household information, then compare plans. You may find new and more affordable plans for 2017, but you'll never know unless you update and compare for yourself.
How to enroll or update plans today
First time using HealthCare.gov? Create an account now.
Have 2016 Marketplace insurance or have an account? Log in now to update or complete your application and compare plans for 2017.