Stay healthy with your free flu shot this fall
Published on September 27, 2018
The Centers for Disease Control and Prevention (CDC) recommends that everyone 6 months and older get a flu shot every year. With your Marketplace health plan, your flu shot is free from a provider in your plan's network.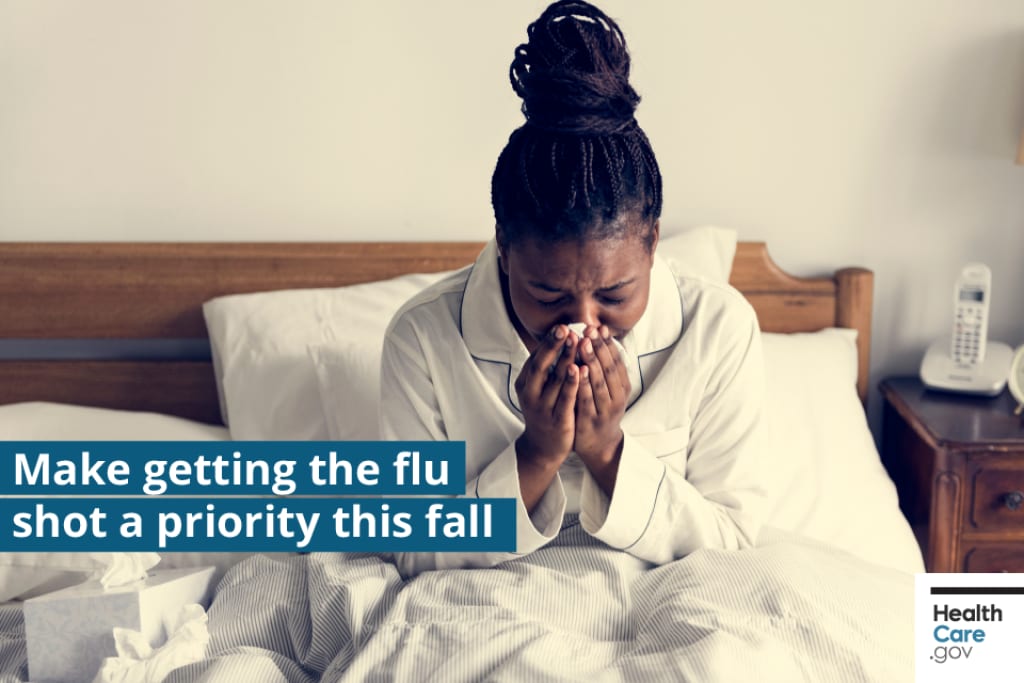 Quick answers about the flu shot
Why get vaccinated: The flu shot helps keep you and the people around you healthy. According to the CDC, getting the flu shot lowers the risk of flu illnesses, doctor's visits, hospitalizations, and missed work and school.
When to get vaccinated: It's best to get the shot before the flu starts spreading in your community, so try to get it by the end of October. Flu viruses are most common in the fall and winter.
Where to go: Getting the flu shot may be more convenient than you think. Enter your ZIP code to find a clinic near you.
How much it costs: Most health plans cover a set of preventive services — including the flu shot — at no cost to you when delivered by a doctor or provider in the plan's network.