Stay healthy this summer with preventive care
Published on June 22, 2017
This summer, put your health and well-being first by getting the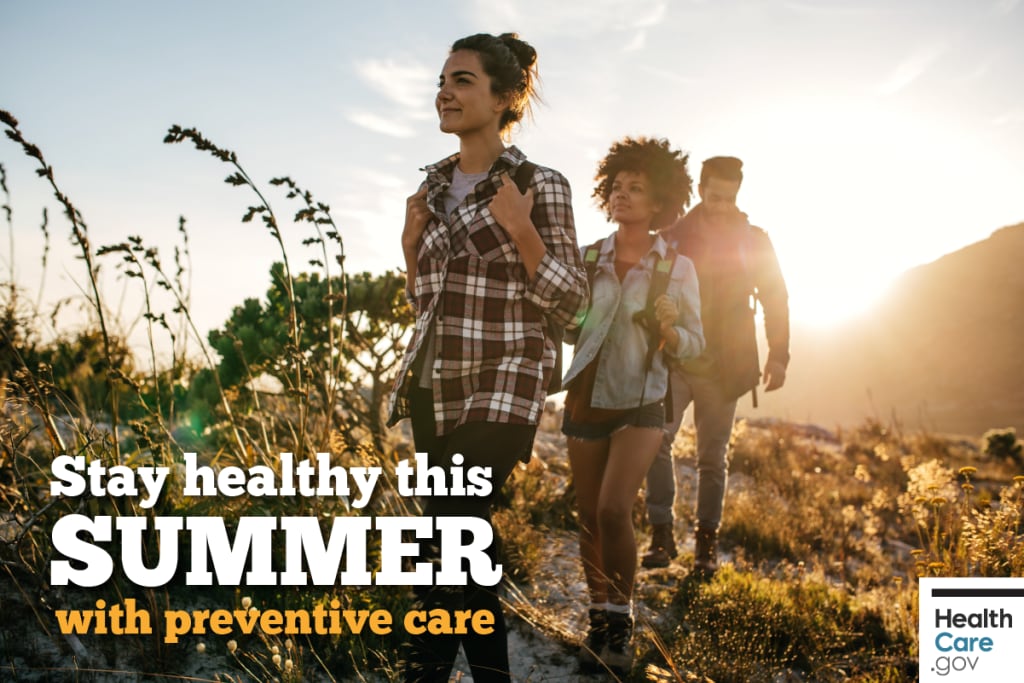 Marketplace health plans cover a set of preventive services — like shots and screening tests — at no cost to you when delivered by a doctor or other provider in your plan's network.
Why is preventive health care important?
Preventive services include health care like screenings, check-ups, and patient counseling that are used to prevent illnesses, disease, and other health problems.
Preventive health services can also detect illness at an early stage when treatment is likely to work best.
Getting recommended preventive services and making healthy lifestyle choices are key steps to good health and well-being.
What preventive services are right for you?
Find out what preventive services you're eligible for by contacting your health plan today. You can also talk to your provider about which services are right for you.