Step 3 to stay covered through the Marketplace: Compare health plans
Published on November 21, 2014
If you bought a health insurance plan through the Marketplace in 2014, you'll need to decide whether to renew your current plan or change plans for 2015. To get started, check out the
5 Steps to Staying Covered
.
It's important to compare 2015 health plans to your current coverage (Step 3), because new and more affordable plans may be available this year.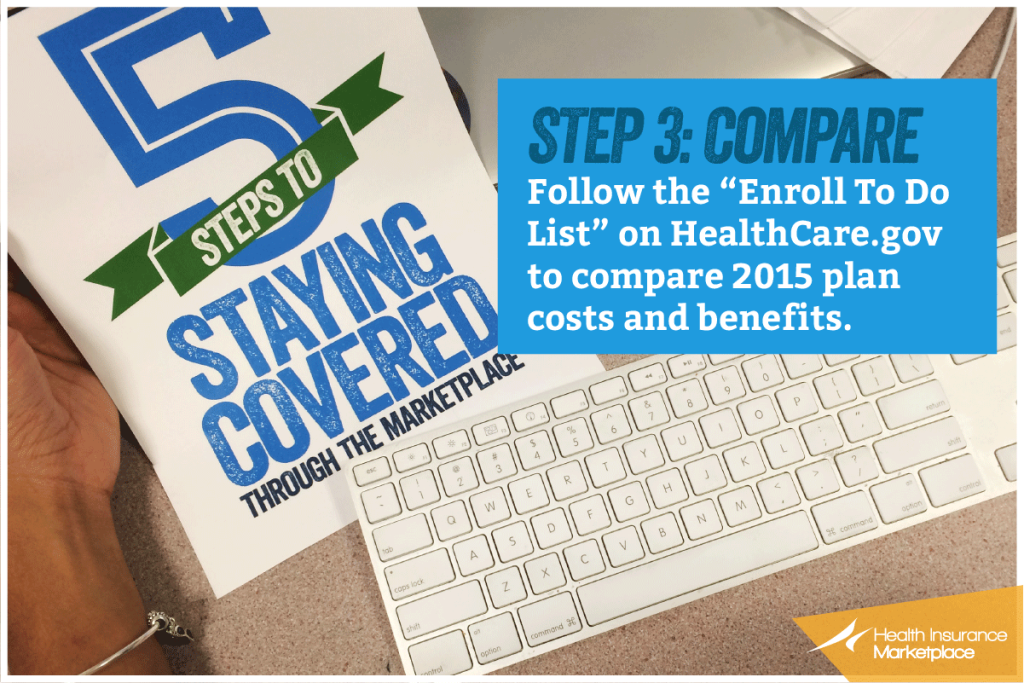 Here are some things to consider as you compare plans:
Are there more affordable plans available this year?
What does the plan cover?
Are your current doctors in the plan's network?
Will your prescriptions be covered?
What are the plan's benefits?
What will your deductibles, copayments, and maximum out-of-pocket costs be?
Take action by December 15, 2014 to make sure you have the right coverage for your needs starting January 1.
If you have questions, call the Marketplace Call Center at 1-800-318-2596. TTY users should call 1-855-889-4325. You can also visit
Localhelp.HealthCare.gov
to find help in your area.