Step 5 to stay covered through the Marketplace: Enroll in a health plan
Published on December 12, 2014
If you bought a health insurance plan through the Marketplace in 2014, you'll need to decide whether to renew your current plan (if it's still offered) or change plans for 2015. To get started, check out the
5 Steps to Staying Covered
.
Step 5 to staying covered is to enroll in a health plan for 2015.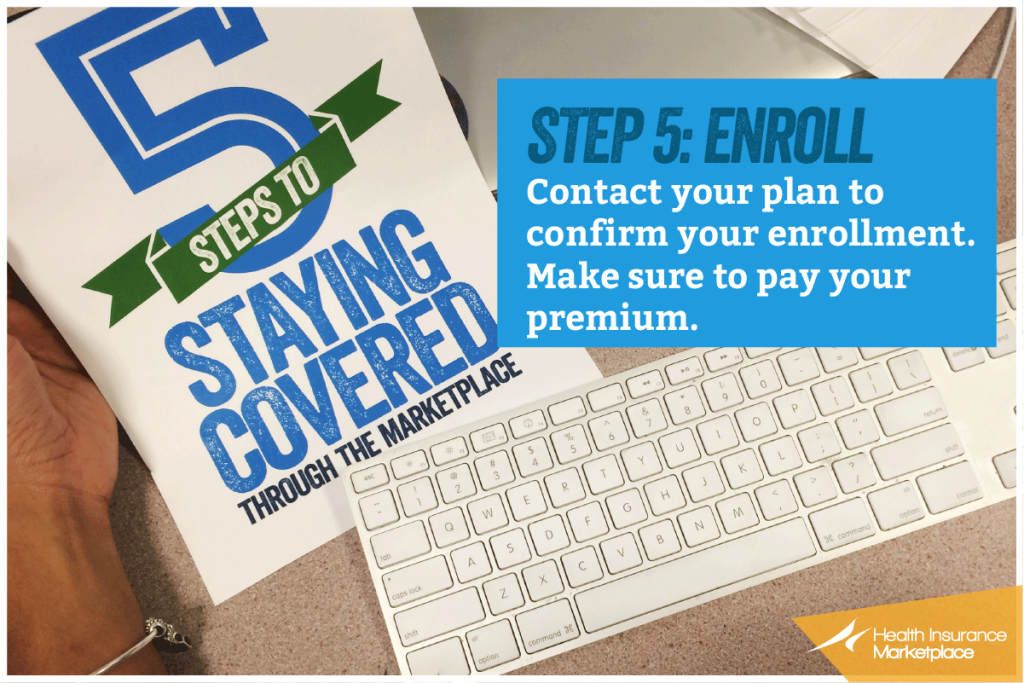 Here are some things to remember as you enroll:
For health coverage starting January 1, 2015, you must enroll in a plan by December 15, 2014.
If you want to change 2015 plans after December 15, 2014, you can do that any time during Open Enrollment, which continues through February 15, 2015.
If you make updates and enroll in a new health plan after December 15, 2014, your coverage won't start on January 1. Read the notice from your health plan to check when your coverage will start.
Contact your plan to confirm your enrollment and be sure to pay your premium.
Complete all
5 Steps
to finish enrolling in a health plan, even if you want to stay in the same plan. This is important to get the coverage you want and the most cost savings that you're eligible for. Take action by
December 15, 2014
to make sure you have the right coverage for your needs starting January 1.
If you have questions, call the Marketplace Call Center at 1-800-318-2596. TTY users should call 1-855-889-4325. You can also visit
Localhelp.HealthCare.gov
to find help in your area.