Step 1 to stay covered through the Marketplace: Review your current health coverage
Published on November 7, 2014
If you already have health coverage through the Health Insurance Marketplace®, it's time to review your plan and decide if you want to make changes for 2015. You can choose to stay in your current plan (if it's still offered) or change to a different plan.
Insurance companies can change a plan's premiums, cost-sharing, and the benefits and services they cover each year. Every fall, your health insurance company sends you a notice explaining these changes. It's important to review your plan's 2015 health coverage to make sure it still meets your needs.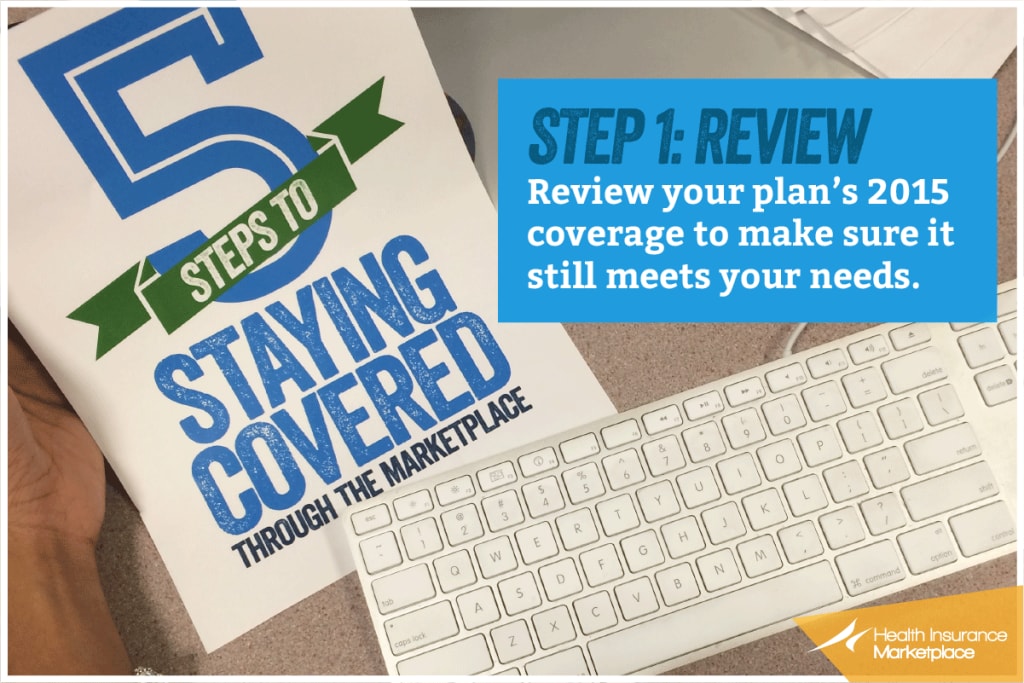 Here are a few things to remember as you review your plan:
Look for a letter in the mail this month from your health plan describing your plan changes.
Read the letter, and contact your health plan if you have questions.
Write down important dates and information from the letter, like enrollment deadlines and your 14-digit plan ID.
HealthCare.gov now has 2015 health insurance plans and prices available for preview, so you can see what other plans are available to you and compare to the coverage your current plan will offer.
Reviewing your current health coverage is just the first step. Learn how to take the rest of the
5 steps to staying covered
starting November 15.