4 steps to take after your doctor's appointment
Published on May 17, 2018
Now that you've found a doctor you trust, there are several steps you can take to maintain your good health.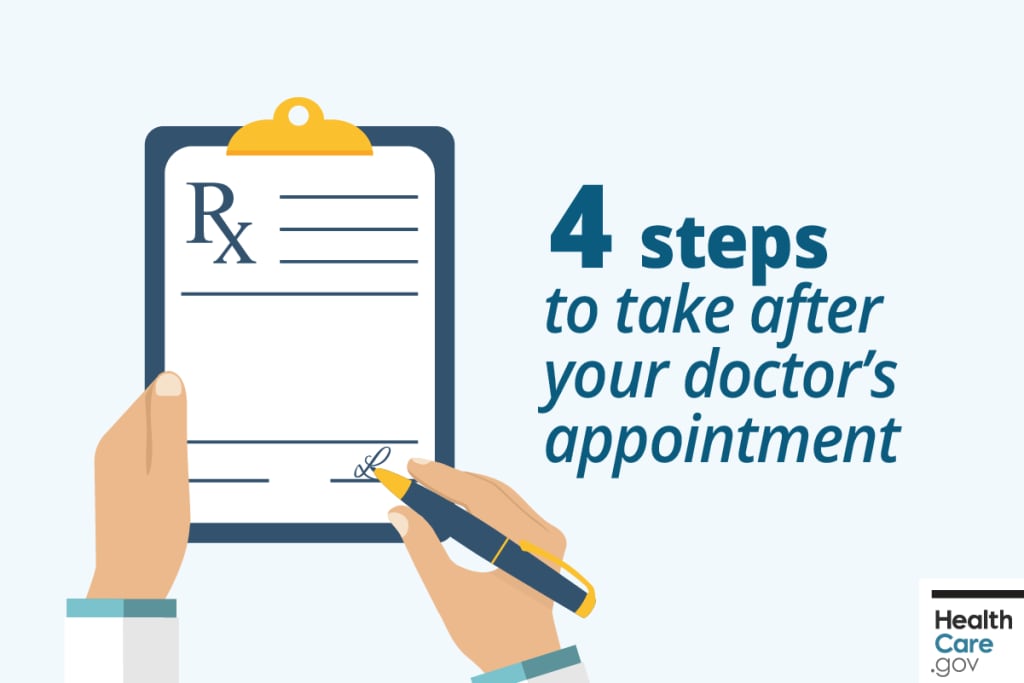 4 steps to take after your appointment
Follow any instructions, and fill any prescriptions you were given. Health plans will help pay the cost of certain prescription medications. Call your insurance company or visit their website to see what prescriptions are covered and which pharmacies you can use.
Schedule a follow-up visit, if you need one. Write down the appointment where you'll remember it.
Review your Explanation of Benefits, and pay your medical bills. After your visit, you may get an Explanation of Benefits in the mail from your insurance company. This is an overview of the total charges for your visit and how much you and your health plan will have to pay. Be sure to pay your bills on time, and keep any paperwork.
Contact your doctor or health plan with any questions. If you have concerns between visits, call your doctor's office. They can help answer questions you have about your health.