3 questions to ask your doctor
Published on April 18, 2019
It's important to understand what services are covered by your insurance plan and what your costs may be before your doctor's appointment. Here are some questions to ask: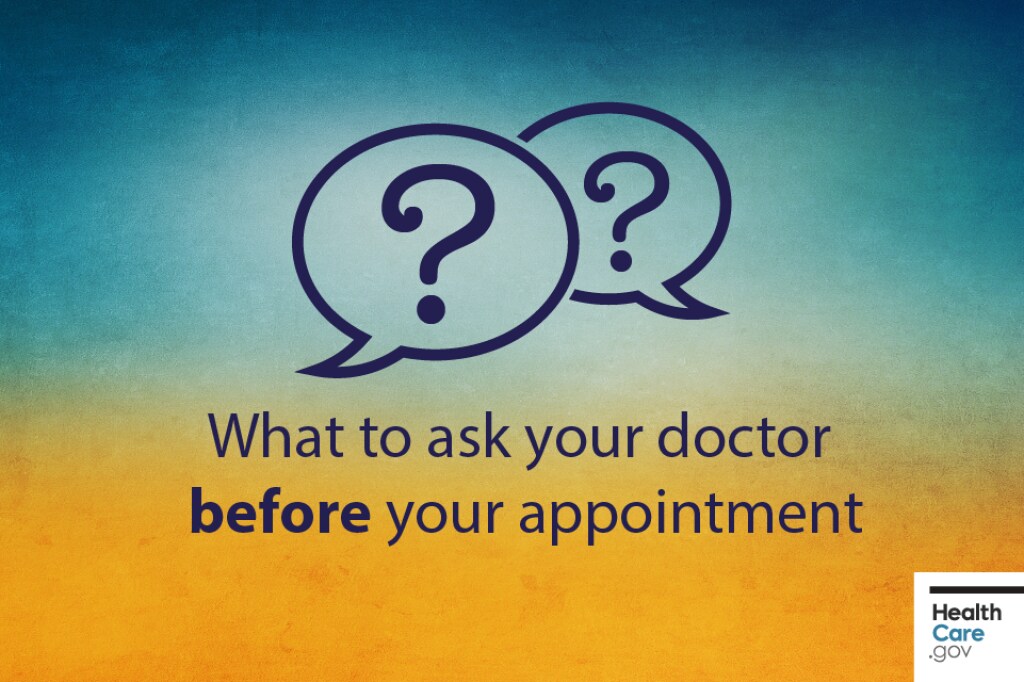 Does my health plan cover my current doctor?
Call your doctor's office directly and ask if they accept your coverage. You can also check your health plan's website and their provider directory.
You may also want to ask your plan if you need
Does my health plan cover the services I need?
All private health insurance plans offered in the Marketplace offer the same set of
Some plans may also offer additional coverage. If you have questions about whether a service is covered, contact your plan.
What will my costs be?
Most health plans give you the best deal on services when you see a doctor who has a contract with your health plan (also called an "in-network" provider). You may be able to see doctors who don't contract with your plan (called "out-of-network" providers), but you may pay more out of pocket.
You can avoid any surprises before your appointment by taking the time now to learn which services in your plan aren't subject to your health insurance