Quick tips to 'reconcile' your taxes
Published on March 25, 2021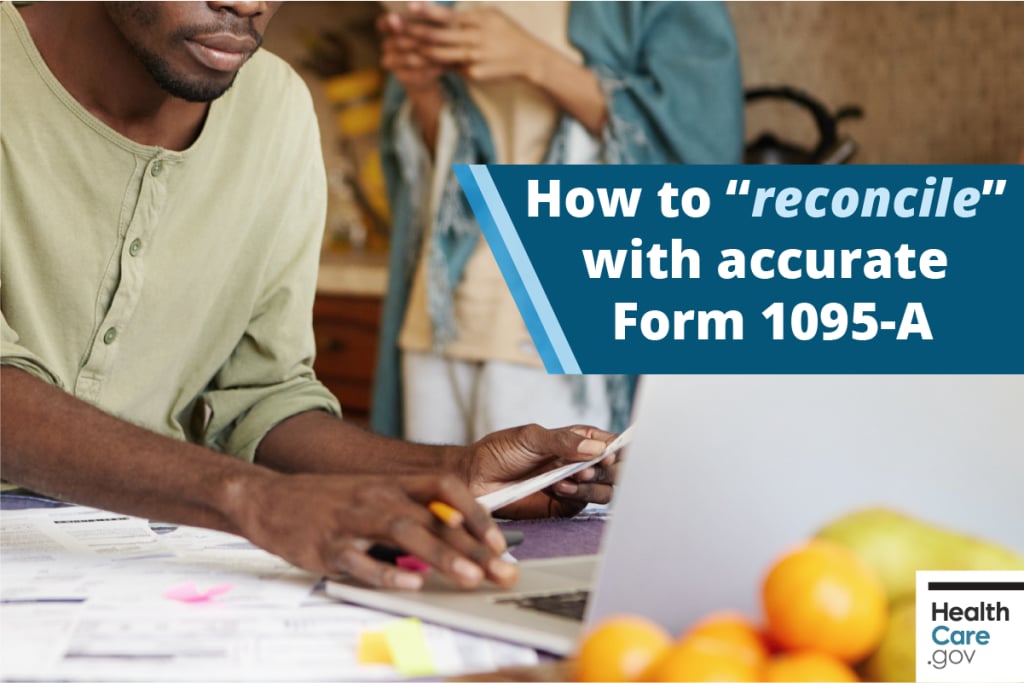 How to use Form 1095-A
If your form is accurate, you'll use it to "reconcile" your premium tax credit. If there are errors, contact the Call Center. We'll send you a new, updated one. Don't file your federal taxes until you have it.
To "reconcile," you'll compare the amount of premium tax credit you used in advance during 2020 against the premium tax credit you actually qualify for based on your final income for the year. Any difference will affect your refund or the amount of taxes you owe.
Get a step-by-step guide to "reconciling" your premium tax credit.
Didn't have Marketplace coverage in 2020?
If you got your 2020 health coverage elsewhere, like through your job or outside the Marketplace, you'll get a different form and follow different steps.