Enroll in Medicaid & the Children's Health Insurance Program (CHIP) any time
Published on May 11, 2017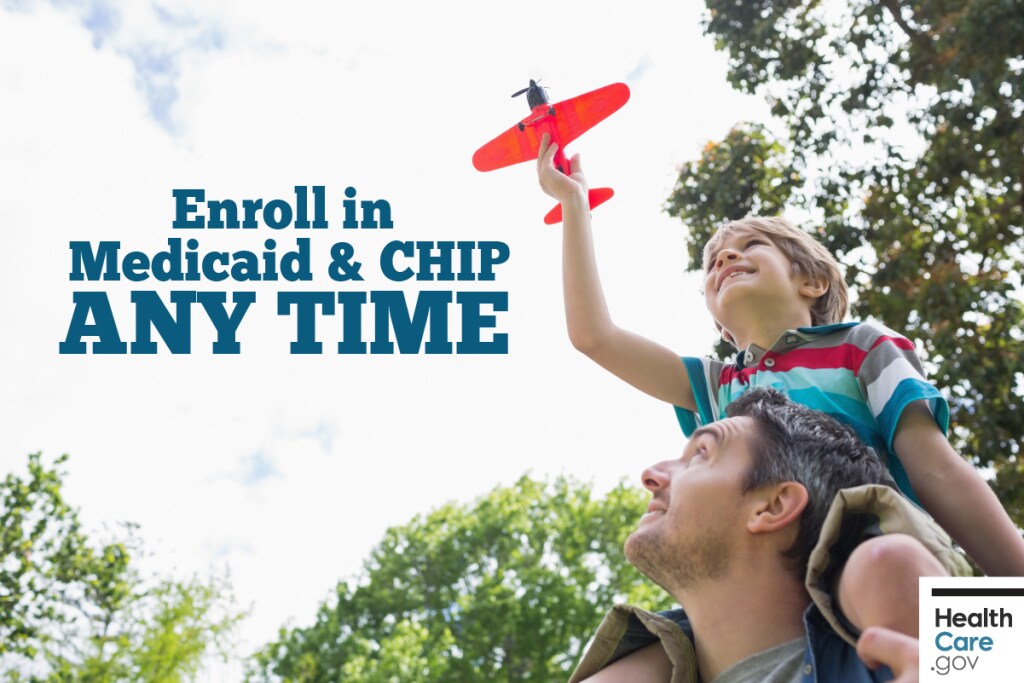 Who qualifies?
In all states, Medicaid and CHIP provide health coverage for eligible children, parents, pregnant women, elderly people with certain incomes, and people with disabilities.
Many states have expanded their Medicaid programs to cover all adults below a certain income level.
To see if you qualify, enter your household income and size, and we'll tell you if expanded Medicaid coverage for people in your income range is available in your state.
Children in families with income too high to qualify for Medicaid may still be eligible to enroll in CHIP.
How can I apply?
You can apply through the Marketplace or directly with your state Medicaid or CHIP agency. Choose your state for your Medicaid agency's contact information.
When you fill out an application through the Health Insurance Marketplace®, if it looks like anyone in your household qualifies for Medicaid or CHIP, we'll send your information to your state agency. They'll contact you about enrollment.
Get more information