Had 2017 Marketplace coverage? Look for Form 1095-A
Published on February 1, 2018
If anyone in your household had Marketplace coverage in 2017, you can expect to get a Form 1095-A, Health Insurance Marketplace
®
Statement, in the mail by mid-February. It comes from the Marketplace, not the IRS. Store this form with your important tax information. You'll use it to fill out Form 8962, Premium Tax Credit, and "
reconcile
" any Marketplace premium tax credit you got in 2017.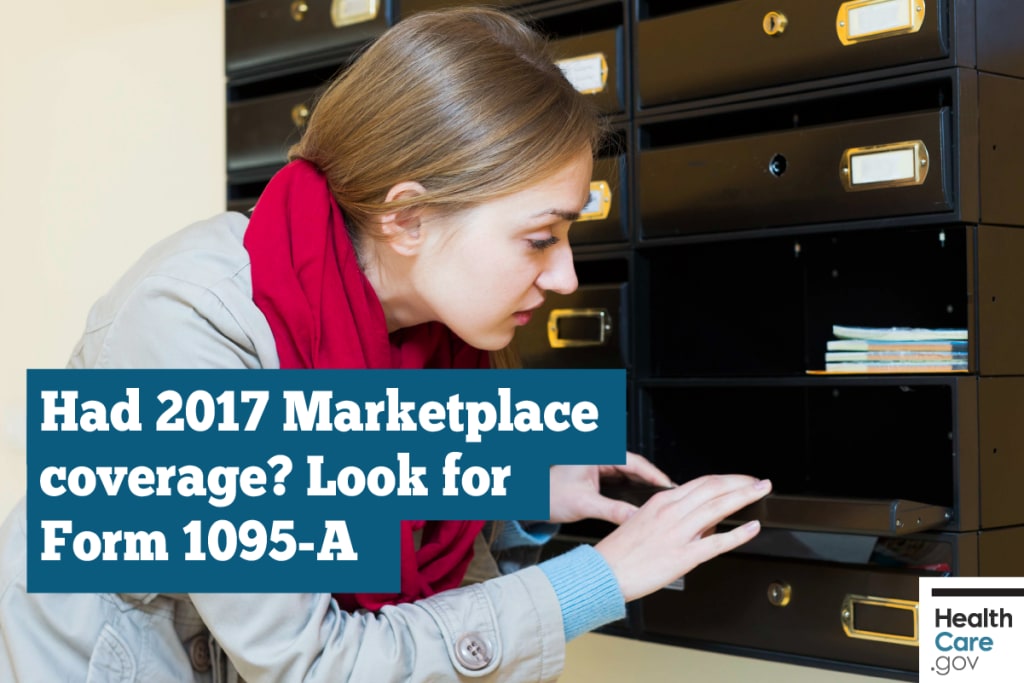 This form may also be available online in your HealthCare.gov account.
How to find Form 1095-A online
Click the green "Start a new application or update an existing one" button.
Click your name in the top right and select "My applications & coverage" from the dropdown.
Under "Your existing applications," select your 2017 application — not your 2018 application. Your 2017 application can be found below your 2018 application.
Select "Tax forms" from the menu on the left.
Download all 1095-As shown on the screen.
How to use Form 1095-A