Last chance: 2022 Open Enrollment ends in 2 days
Published on January 13, 2022
You have 2 days left to get health insurance this year. Open Enrollment for 2022 Marketplace health plans ends January 15. Act now to enroll in, or change health coverage that meets your needs and budget. Coverage starts February 1.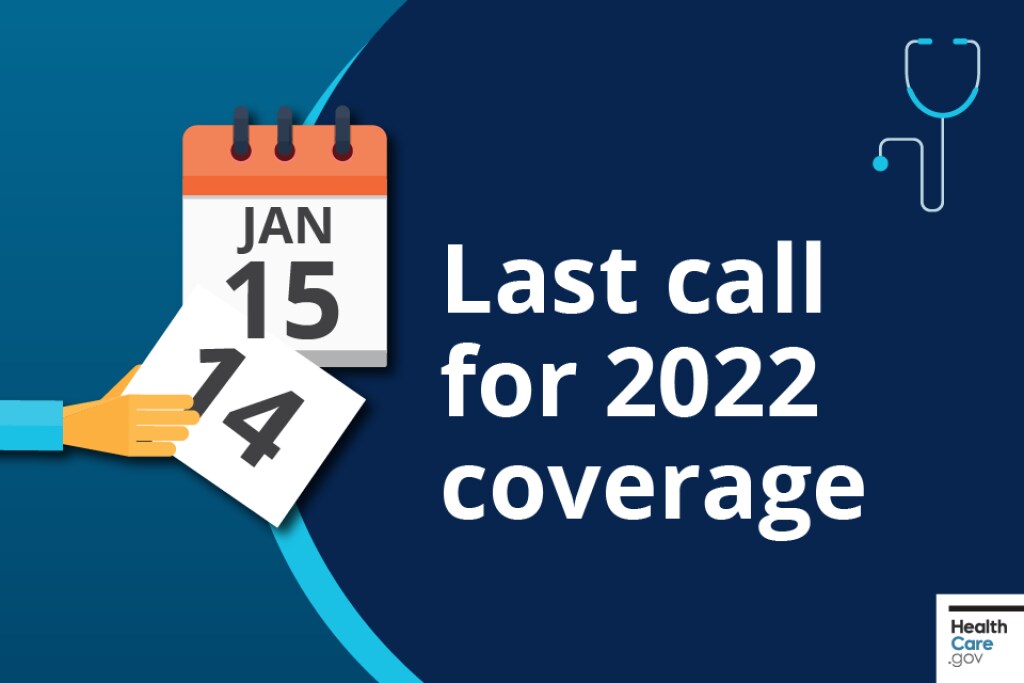 Enroll or change health plans by January 15
New to HealthCare.gov? Create an account to fill out an application for the first time.
Already have an account? Log in to update your application, compare plans, and change or renew for 2022. Even if you were automatically re-enrolled, it's important to:

Update any income and household changes. Otherwise, your savings could be wrong.
Compare plans. If you don't, you could miss out on new plans and prices that better meet your needs.
Fast help is available