Put your health first: Using your 2018 Marketplace insurance
Published on March 1, 2018
You can use your Marketplace health insurance when you're sick and when you're well. Follow these tips to help maintain your health: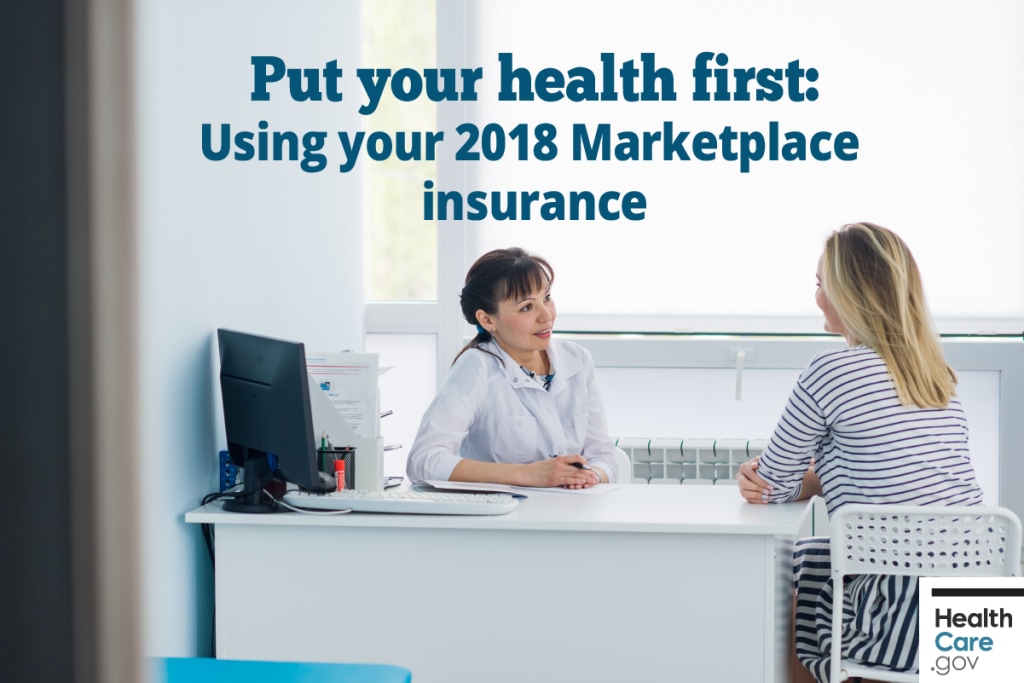 Put your health first
Take advantage of free preventive services: Preventive care, like shots and screening tests, is free with your Marketplace plan when delivered by a doctor or provider in your plan's network.
Improve your mental and emotional well-being: All Marketplace plans cover mental health and substance abuse services as essential health benefits.
Stay organized: Use this booklet (PDF) to keep all your health information in one place. This helps you easily track your coverage information and care.
Get more information on using your Marketplace coverage