Less than one month 'til 2020 Marketplace Open Enrollment!
Published on October 3, 2019
You have less than one month until you can enroll in a 2020 Marketplace health insurance plan. Here are important dates to remember and some things you can do to get ready.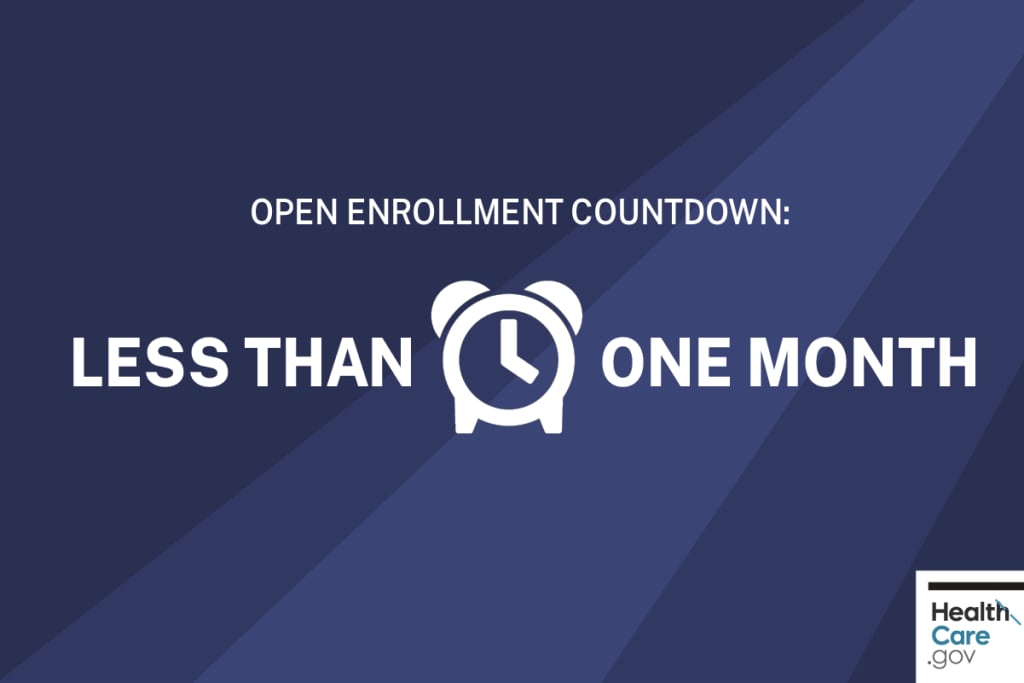 Key dates & deadlines
The 2020 Open Enrollment Period runs November 1–December 15, 2019. This means you have six weeks to enroll in or renew a plan.
Plan coverage starts January 1, 2019.
How to get ready today for November 1
Make sure you have everything you need to apply by reviewing this checklist (PDF).
In late October, come back to HealthCare.gov to preview 2020 health plans and prices before you apply.