November 01, 2019
The 2020 Health Insurance Marketplace® is open for business!
Starting today, November 1, you can apply for new 2020 health insurance, or renew, change, or update your 2019 health plan for 2020.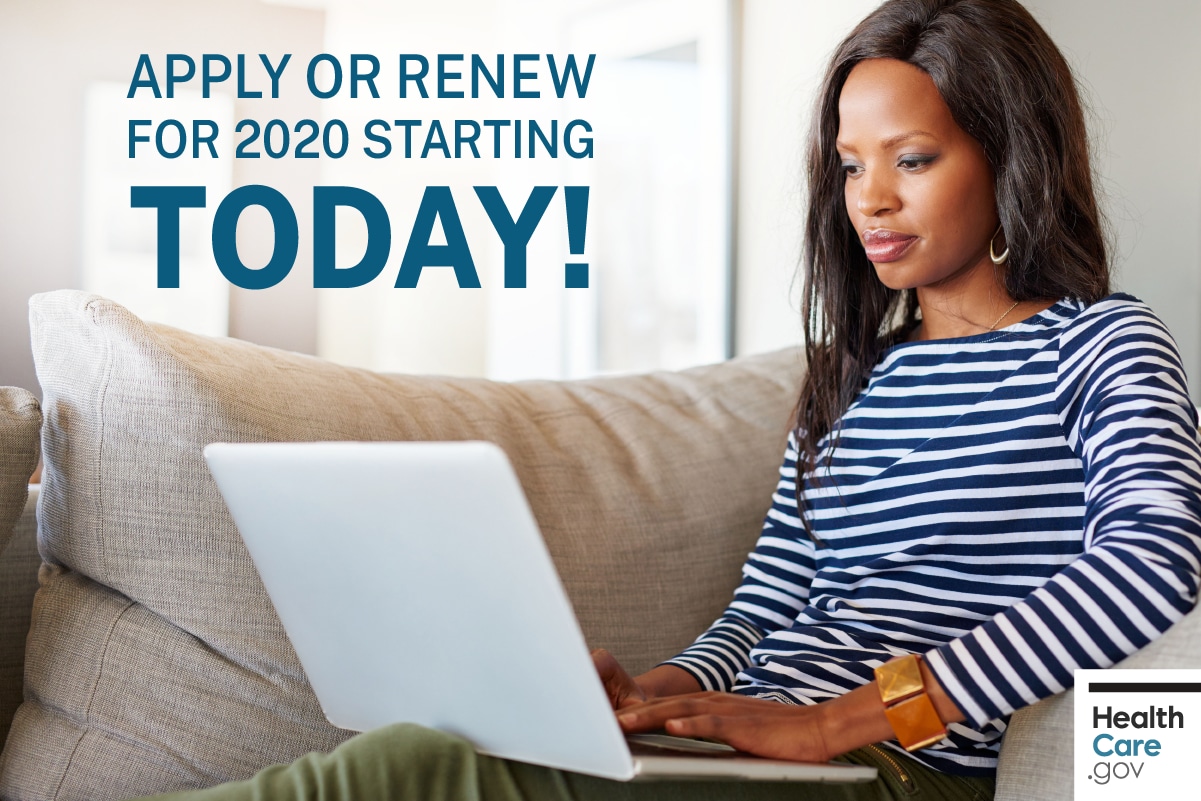 Begin highlighted text
Important: You have until Sunday, December 15 to enroll, re-enroll, or change your coverage for 2020. After this date, you can enroll or change only with a Special Enrollment Period. Coverage under plans sold during Open Enrollment starts January 1, 2020.
End highlighted text
How to apply
You can apply at HealthCare.gov or through certified enrollment partner websites, by phone, with the help of a trained assister in your community, through an agent or broker, or with a paper application.
Not quite ready? See plans & prepare