Available now: 2024 plans & prices
Published on October 24, 2023
Open Enrollment for 2024 coverage starts November 1! Get a jump start by previewing 2024 plans with personalized price estimates based on your estimated income and household size.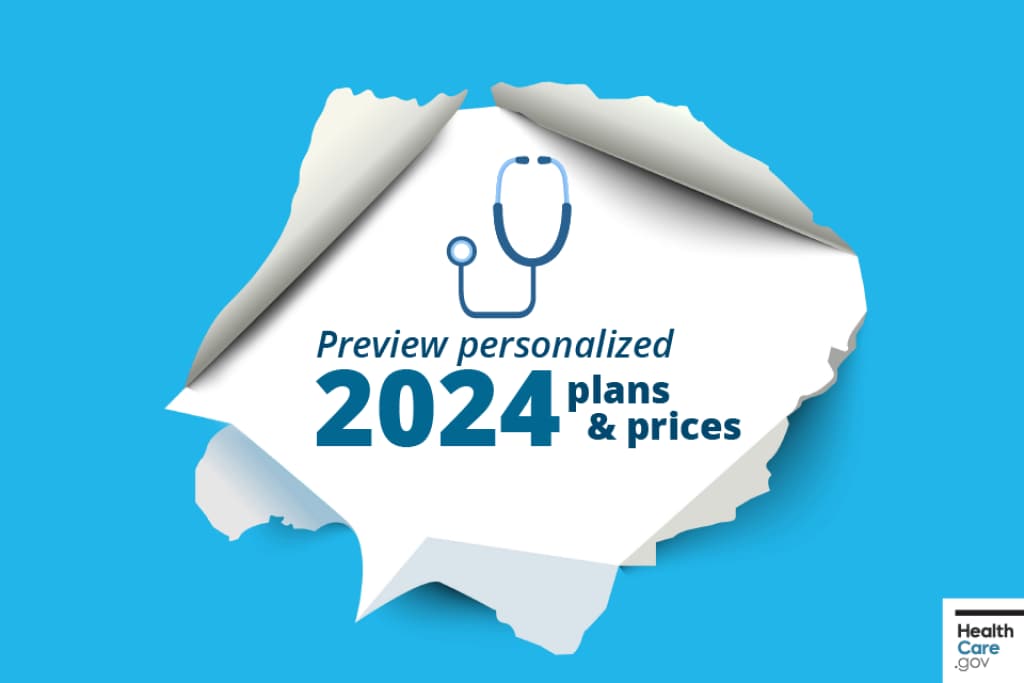 Preview personalized 2024 plans & prices
Previewing plans before Open Enrollment starts can help you compare different options, so you're ready to choose a plan starting November 1. 
So, what are you waiting for? Preview 2024 plans and price estimates now to get a head start on Open Enrollment. Then, come back during Open Enrollment from November 1-January 15 for exact prices, to compare plans, and enroll.