New baby could mean new health coverage options
Published on July 27, 2023
Having a baby qualifies you for a
to enroll in or change 2023 Marketplace coverage for you, your baby, and other household members.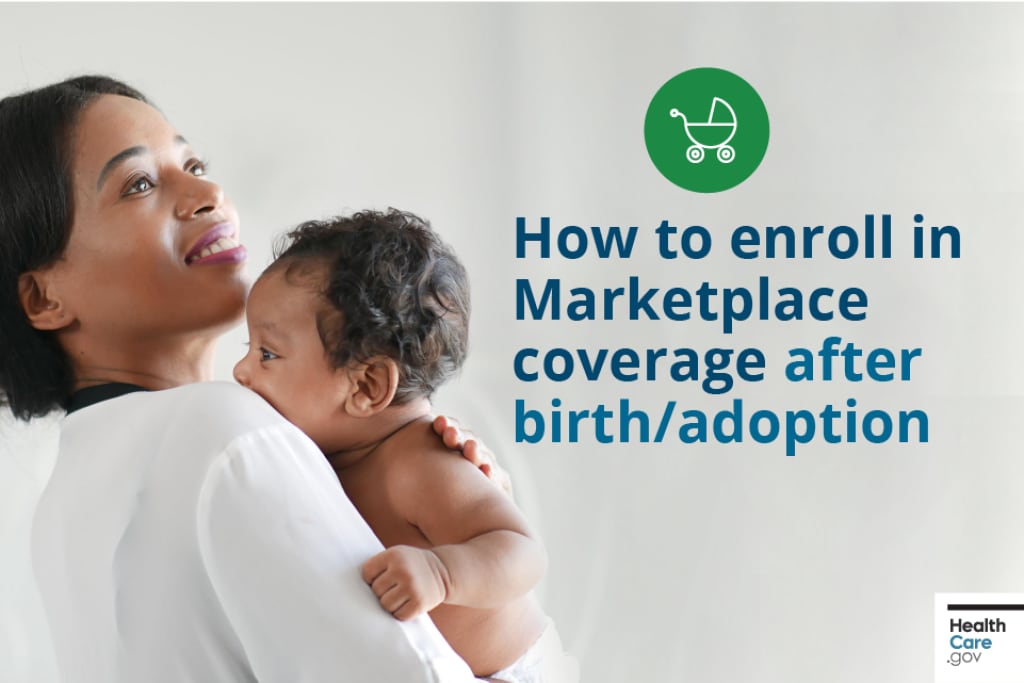 Enroll in Marketplace coverage after birth/adoption
Access to health care services is important. With Marketplace coverage, you'll get free preventive benefits, like well-baby visits.
Apply within 60 days after your baby's birth or adoption/foster care date. Update an existing application, or apply for the first time. Your coverage can start the day of the event, even if you enroll up to 60 days afterward.
If you already have Marketplace coverage, you can keep your current plan and add your baby to your coverage. You may have new coverage options with better savings.