You have questions – we have answers!
Published on July 27, 2017
Have questions about the Marketplace? Don't worry — we're here to help!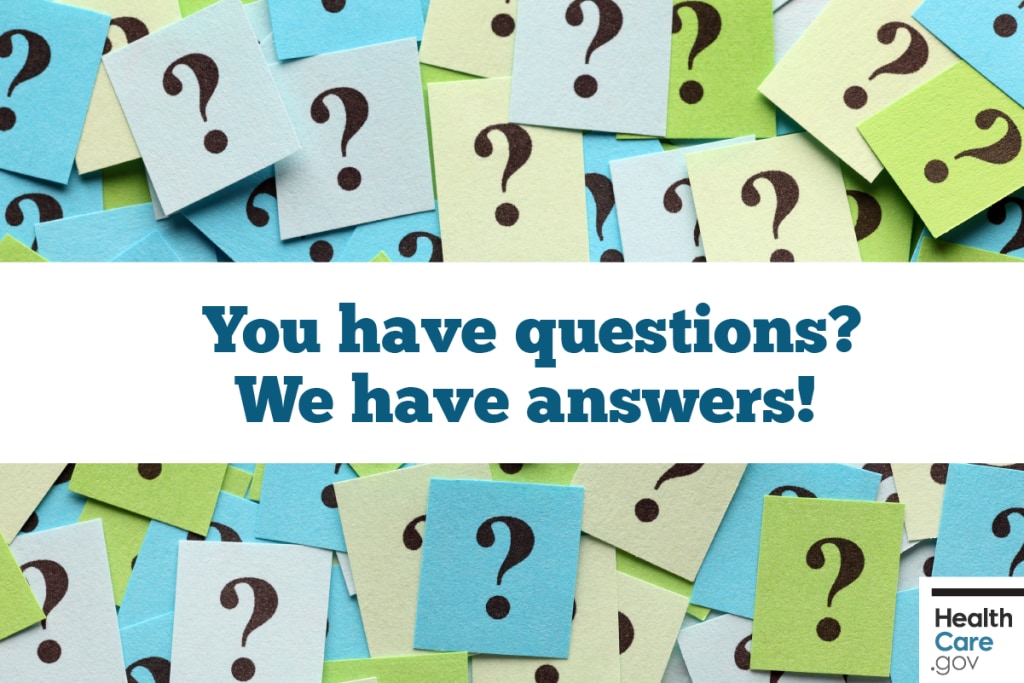 Answers to your common questions
Where can I find 2017 Marketplace plans and prices?
Answer a few fast questions to preview plans and prices based on your expected income.
You can only enroll in an insurance plan outside Open Enrollment if you qualify for a
If I can't enroll with a Special Enrollment Period or through Medicaid or CHIP, when is the next Open Enrollment Period for Marketplace insurance?
The 2018 Open Enrollment Period runs from November 1, 2017 to December 15, 2017.
Plans sold during Open Enrollment start January 1, 2018.
How do I report changes to my income, family, or address?
You report changes to the Marketplace by updating your application. You can update your application online, by phone, or in-person — but not by mail.
It's important to report any changes as soon as possible. Your coverage and savings may be impacted.
Learn more about reporting changes.
Still need answers?