Income or household changes? Update your Marketplace application ASAP
Published on May 16, 2019
If you're enrolled in a Marketplace plan and have changes to your income or household, update your application with these changes as soon as possible. Changes like higher or lower income, adding or losing household members, or offers of other health coverage may affect the coverage or savings you're eligible for.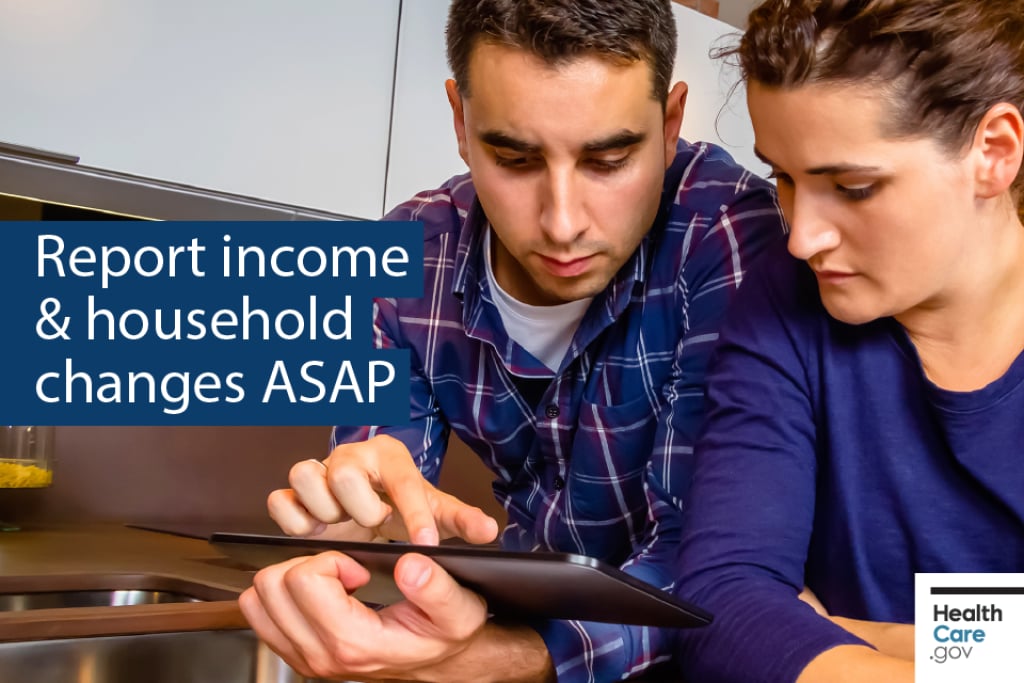 What changes to report
Changes to your expected income for the year
Changes in health coverage, like someone in your household getting an offer of job-based insurance
Changes to your household or family, like a birth, adoption, or moving to a new address
Corrections to name, date of birth, or Social Security number
Changes in disability or tax-filing status
How to report changes
Update your application online, by phone, or in person — but not by mail. Here's how.
Note: If you move to a different state, you'll need to start a new Marketplace application. Learn more.