Attention: Less than 2 weeks left to enroll in 2022 Marketplace coverage
Published on January 6, 2022
You have less than 2 weeks to enroll in, change or update your Marketplace health insurance for 2022. The deadline is Saturday, January 15, 2022.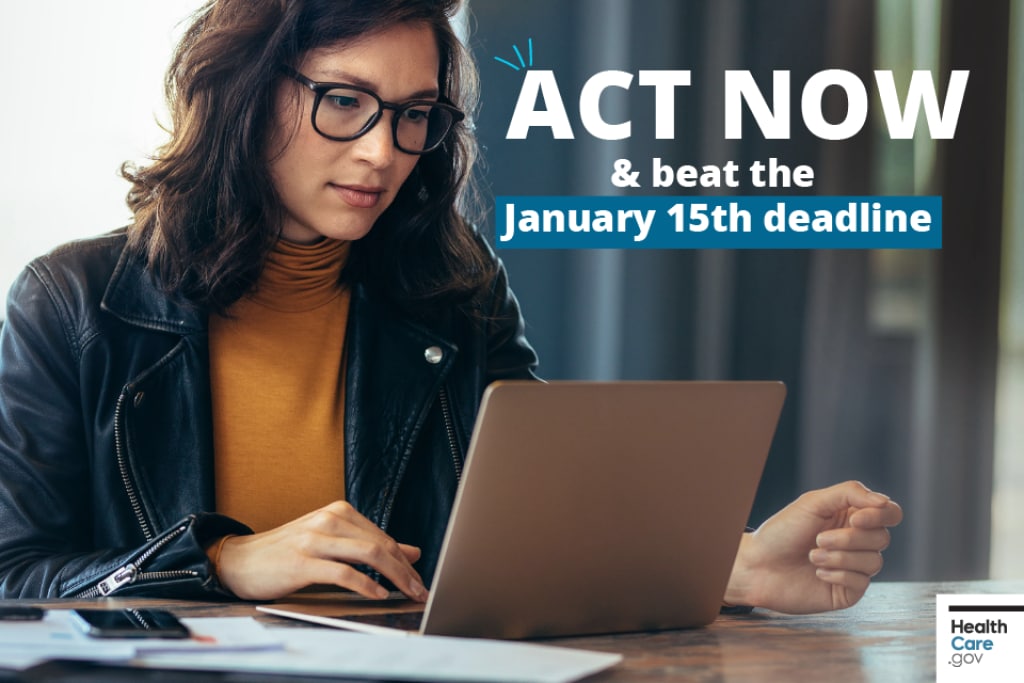 Update & compare, even if you want to keep the same plan
Even if you had 2021 coverage and want to keep the same plan for 2022, it's important to update your application with any expected income and household changes.
There may be new plans that better fit your needs.
Plus, updating your information will make sure you get the right amount of savings.
Act now & beat the January 15 deadline