Pay your premium to activate your coverage
Published on December 23, 2021
Before you can start using your new 2022 Marketplace coverage, you must pay your first premium — the amount you pay for your health insurance every month — directly to the insurance company (not the Marketplace).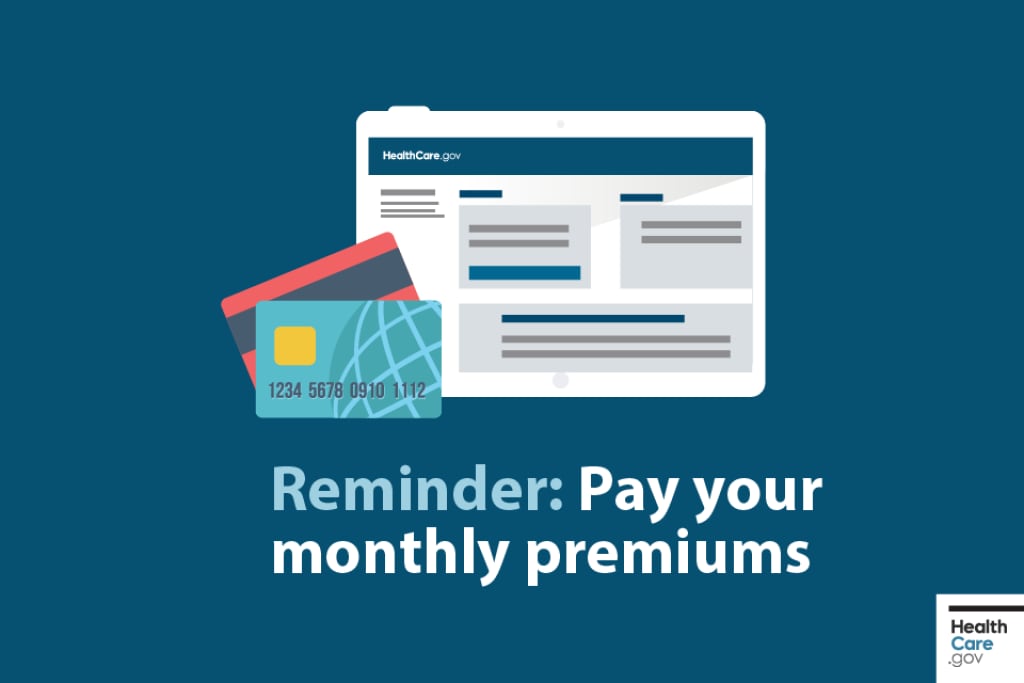 Here's how. (Follow your insurance company's instructions carefully. You may be able to pay online at HealthCare.gov.)
How to pay your monthly premiums
If online payment isn't available to you, your insurance company should have contacted you with instructions. If they didn't, reach out to them.
If you're not sure if you paid, check your online Marketplace account to see if your coverage is active.