June 07, 2018
Having a baby? You can enroll in or change your health coverage
If you or anyone in your household had a baby or adopted a child within the past 60 days, you may qualify for a Special Enrollment Period. This means you may be able to enroll in or change Marketplace health insurance for the rest of 2018.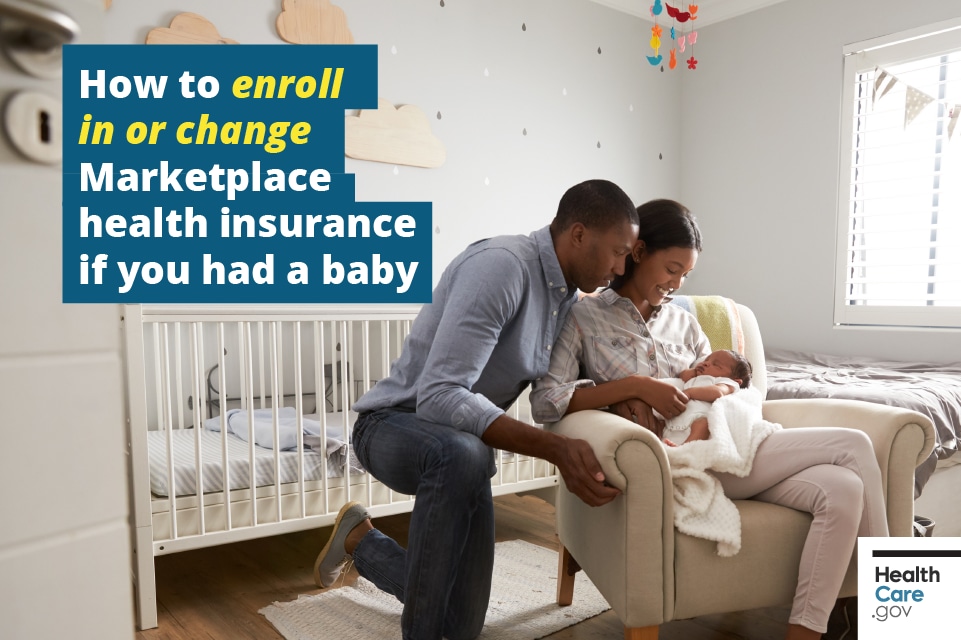 How to apply with a Special Enrollment Period
If you're new to HealthCare.gov, create an account to fill out an application for the first time.
If you already have an account, log in to update your existing application with your household change.
When you enroll in or change plans with a Special Enrollment Period, your new health coverage can start the day your baby is born — even if you enroll in the plan up to 60 days afterward.
More on Special Enrollment Periods