Heading back to school? See student health insurance options
Published on August 23, 2018
As you get ready for the upcoming school year, don't leave health insurance off your back-to-school checklist. Getting health insurance may be more affordable — and simpler — than you think. As a college student, there are several options available to you: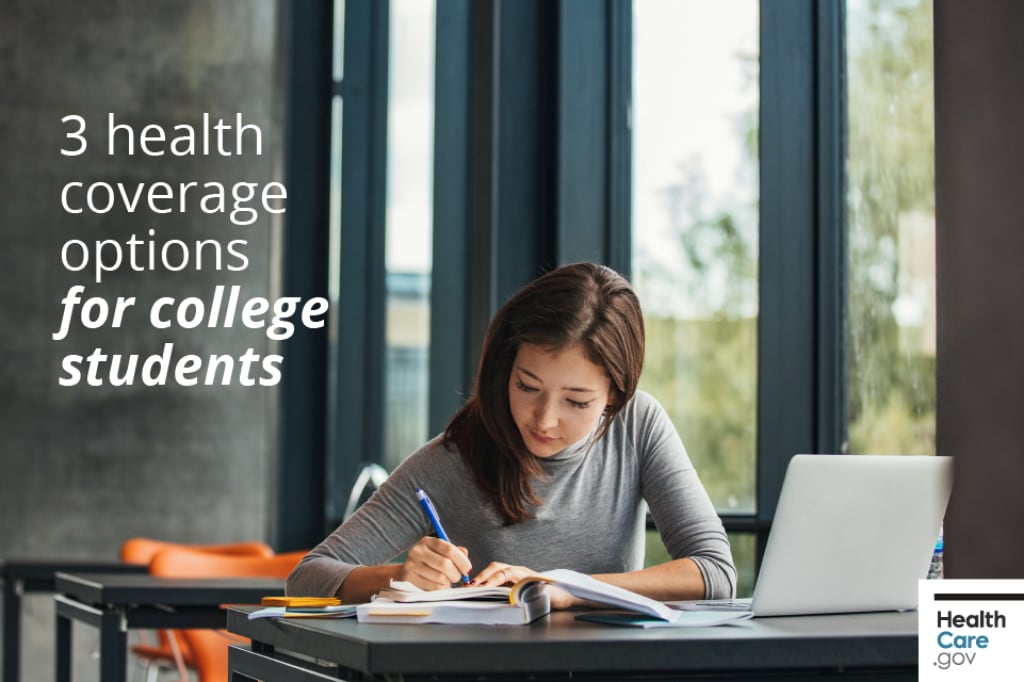 Ask your college about student health plans
If your school offers a student health plan, it can be an easy way to get basic insurance coverage.
If you're enrolled in a student health plan, in most cases it counts as
Stay on your parent's plan if you're under 26
If a parent's health insurance plan covers dependents (no matter whether they got their plan through their job or the Marketplace), you usually can be added to their plan and stay on it until you turn 26.
Learn more about staying (or getting on) a parent's plan.
Get your own Marketplace plan
At HealthCare.gov, you'll find a variety of plans and prices available to you. Depending on your situation, you may be eligible for savings based on your income. But if someone will claim you as a tax dependent on next year's tax return, you won't be eligible for extra savings.
You may be able to get coverage for the rest of 2018 if you qualify for a Answer a few fast questions to find out.
If you don't qualify, you can apply for a 2019 Marketplace plan starting November 1.